HAVE ACCESS TO 25+ COMPLETE START TO FINISH PAINTING CLASSES TO WORK AND PLAY ON, ALONG WITH MY PERSONAL SUPPORT AND GUIDANCE AND A NEW FRESH CLASS ADDED TO IT EACH AND EVERY MONTH AT JUST $20 PER MONTH.


YOU CAN SUBSCRIBE ANY MONTH AND UNSUBSCRIBE ANY MONTH. THE UNSUBSCRIBE BUTTON WILL BE AT THE RIGHT UPPER CORNER.


THESE CLASSES ARE EXTREMELY DETAILED WHERE I TEACH RIGHT FROM THE BASICS OF THE DRAWING, TO THE MAIN DRAWING, TO ALL THE TECHNIQUES USED IN THE PAINTING, TO THE FINAL PAINTING STEP BY STEP FROM START TO FINISH AND ALL THROUGH THIS, I AM ALWAYS THERE TO ANSWER YOUR QUESTIONS AND ENCOURAGE YOU IN THE PROCESS.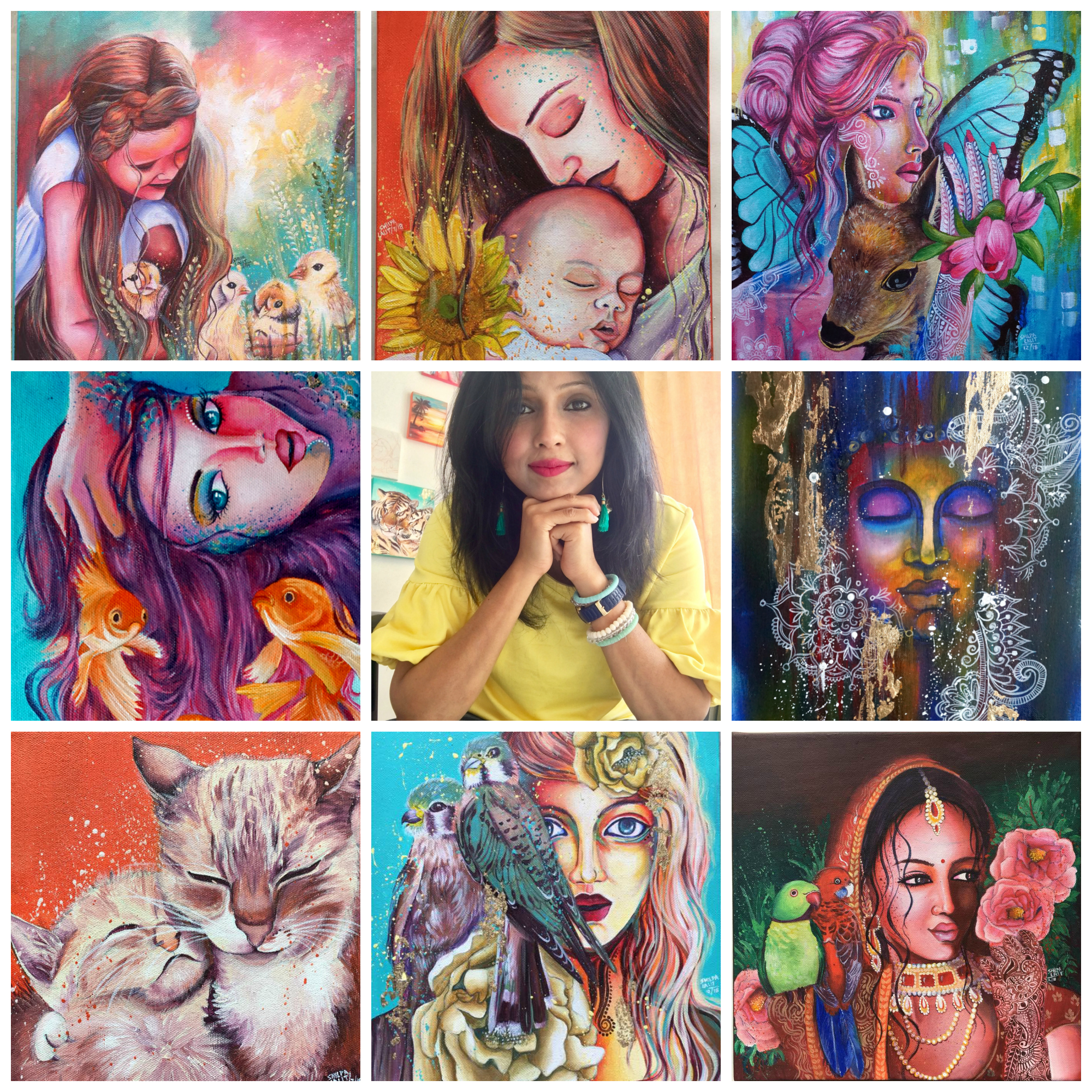 MONTHLY ART CLASSES FORMAT LOOKS LIKE THIS :-

1) As soon as someone enrolls, they immediately get access to 13+ classes to work on and I keep adding a new class to it each month.
2) This is an affordable way to learn these paintings and these classes are available to you for as long as you are subscribed.
3) You can subscribe and unsubscribe anytime you like. Stay for just a month and enjoy all the classes, or many more months and work with me in your learning process, its completely your choice.
4) I am always there to answer your questions, help you , support you, motivate you and guide you.
SO YOU ARE NEVER ALONE IN LEARNING THESE PAINTINGS.
5) You get an invitation to our private facebook group, where you can share your works with many other students and catch up with what they are working on.

THE FOLLOWING PAINTINGS ARE THE ALREADY EXISTING CLASSES !!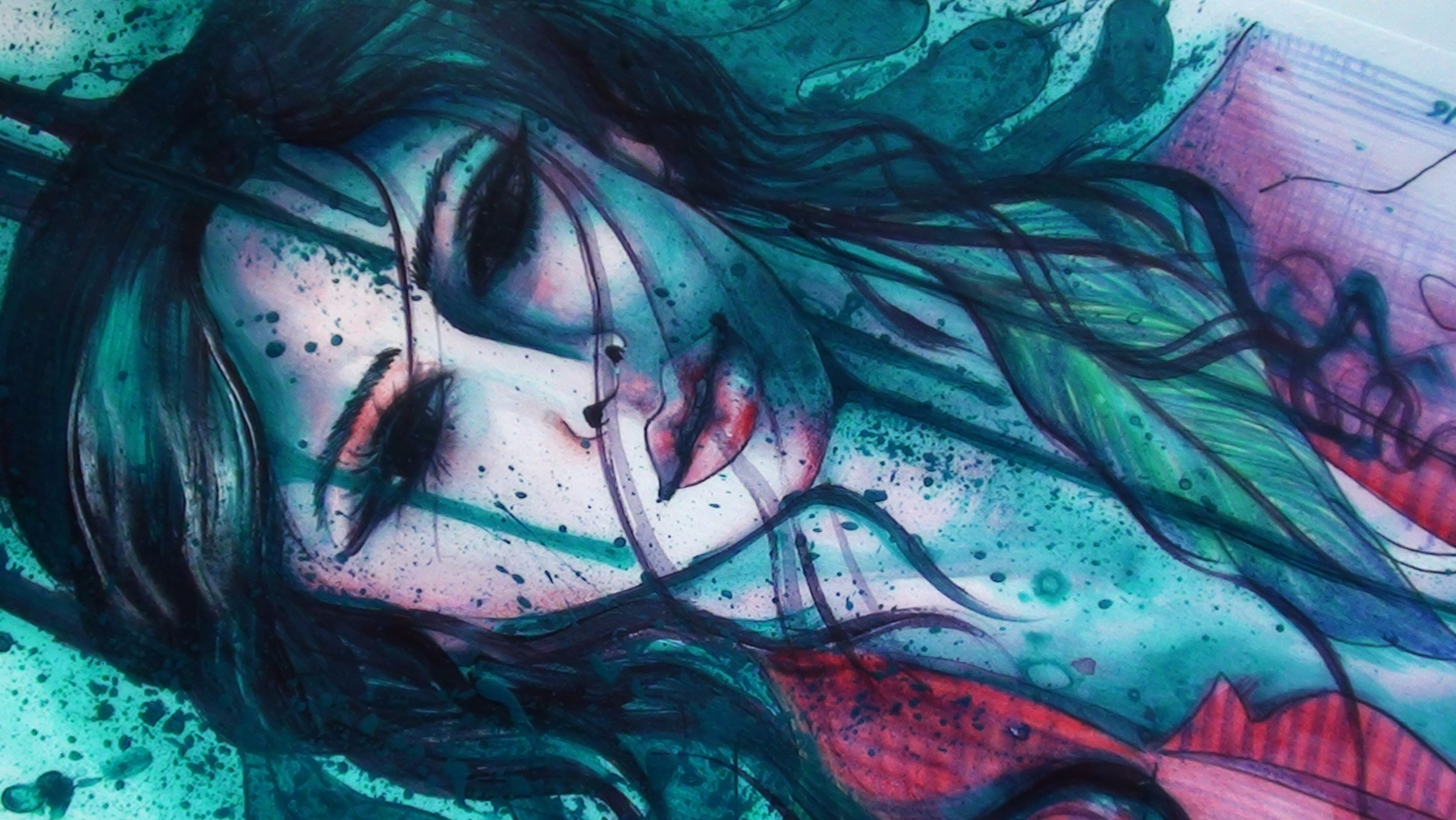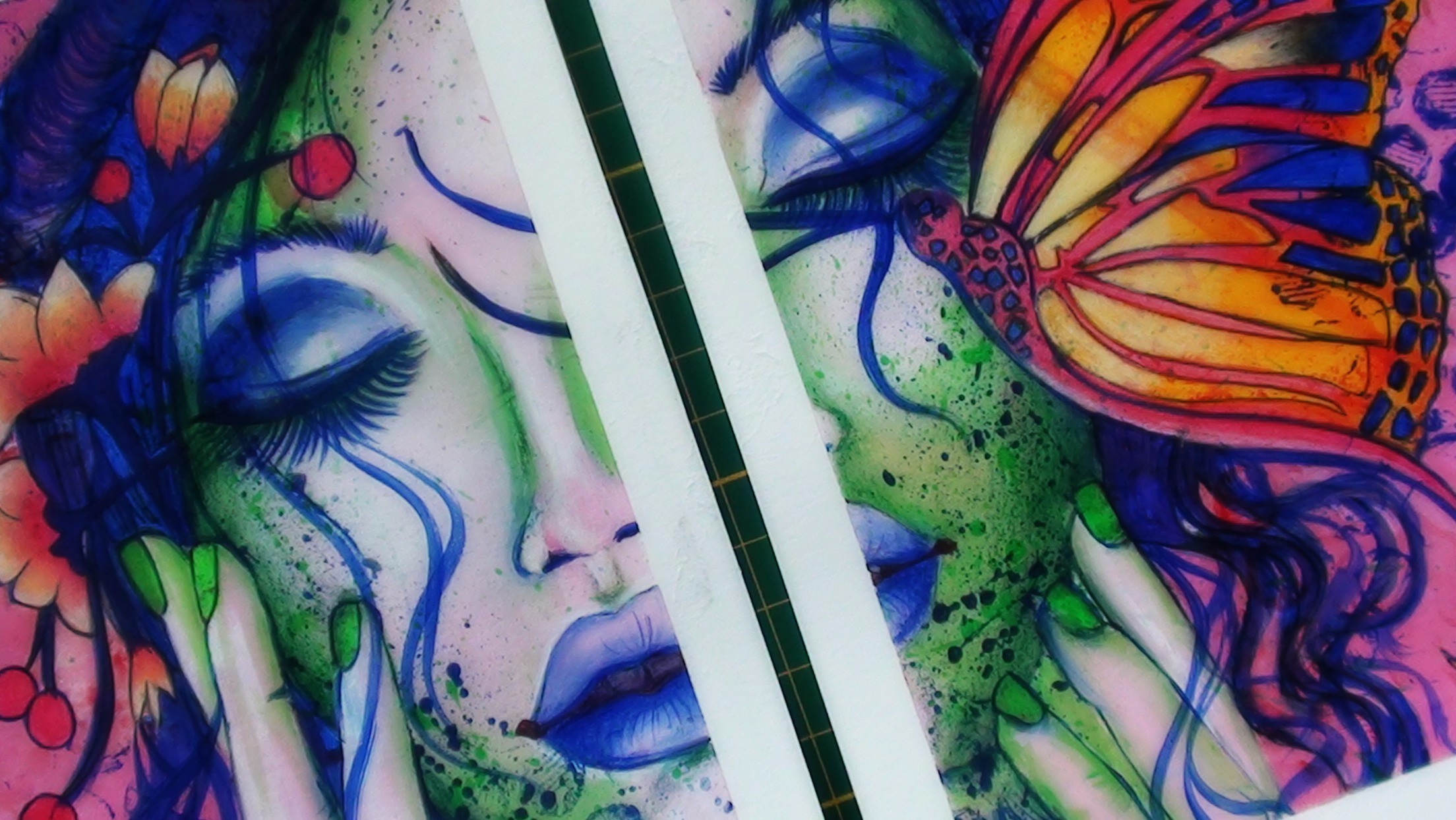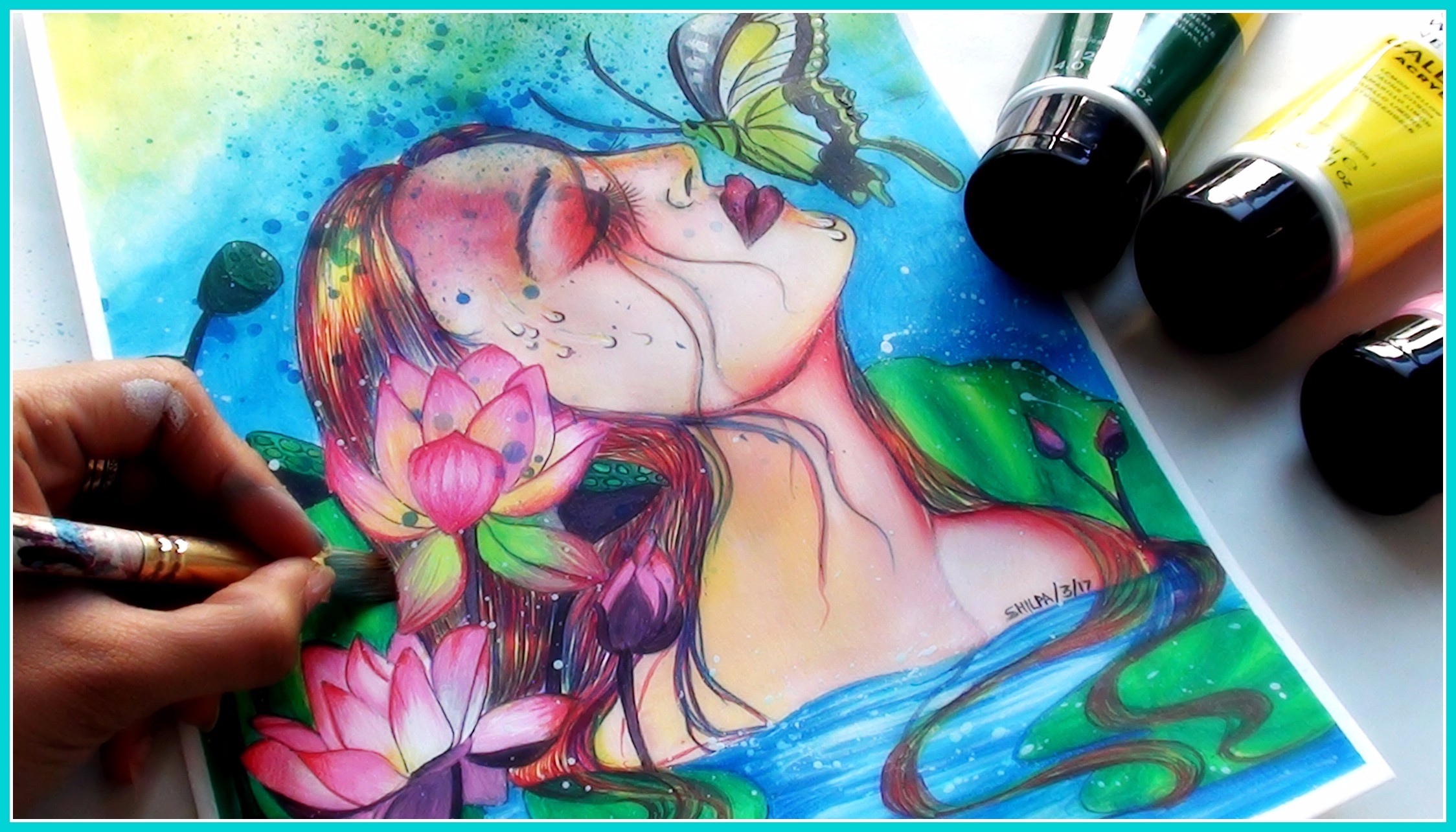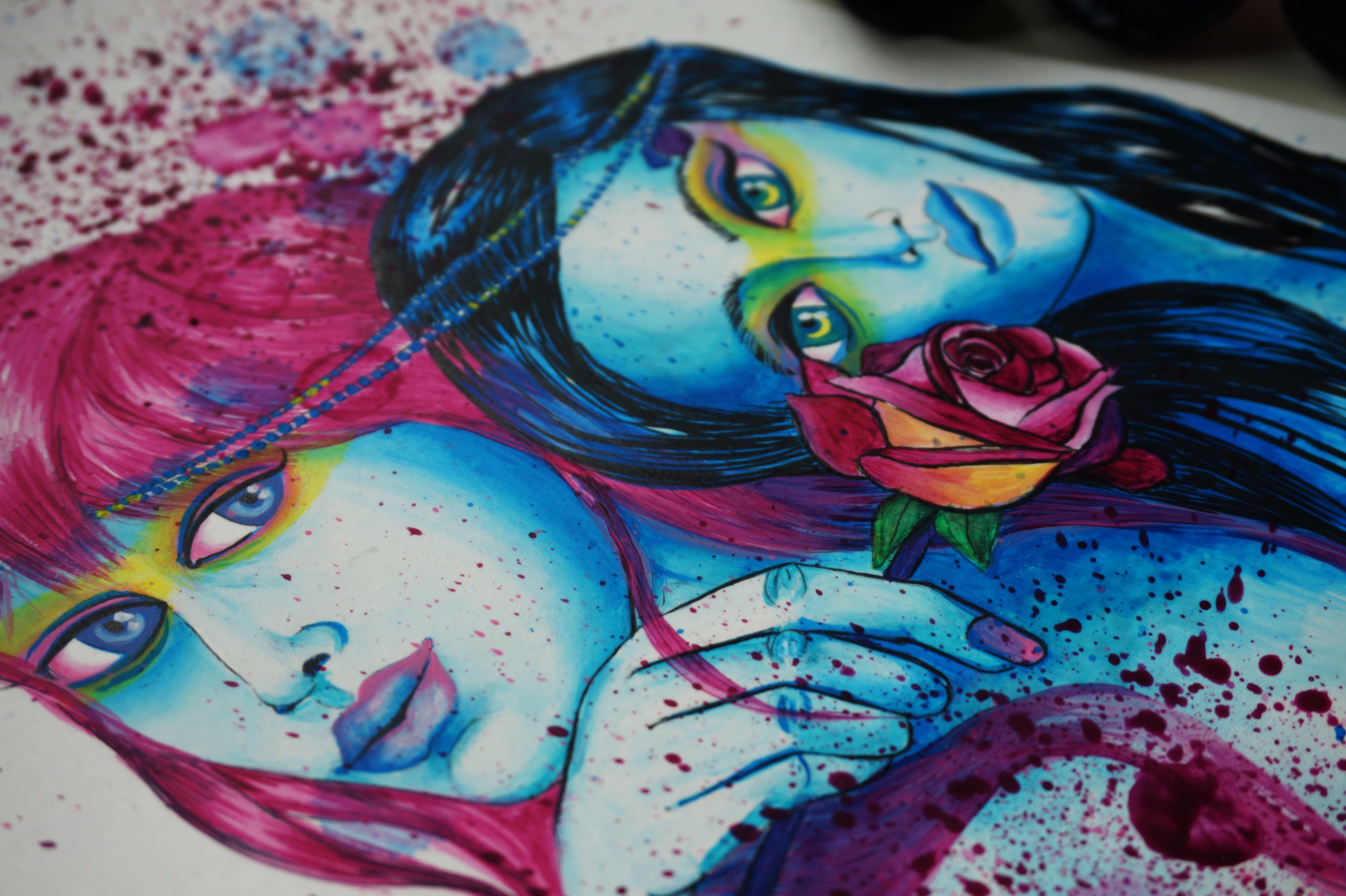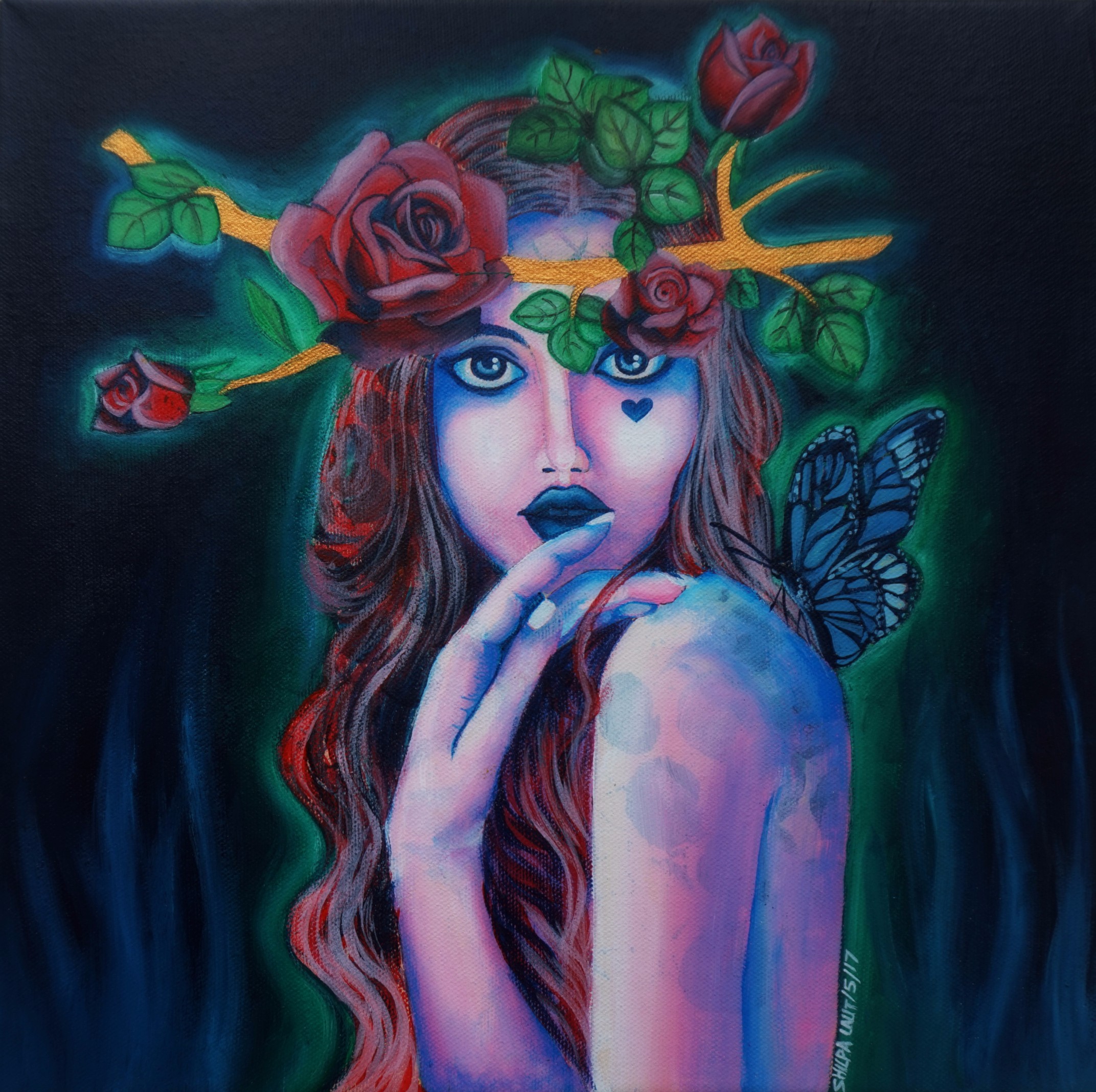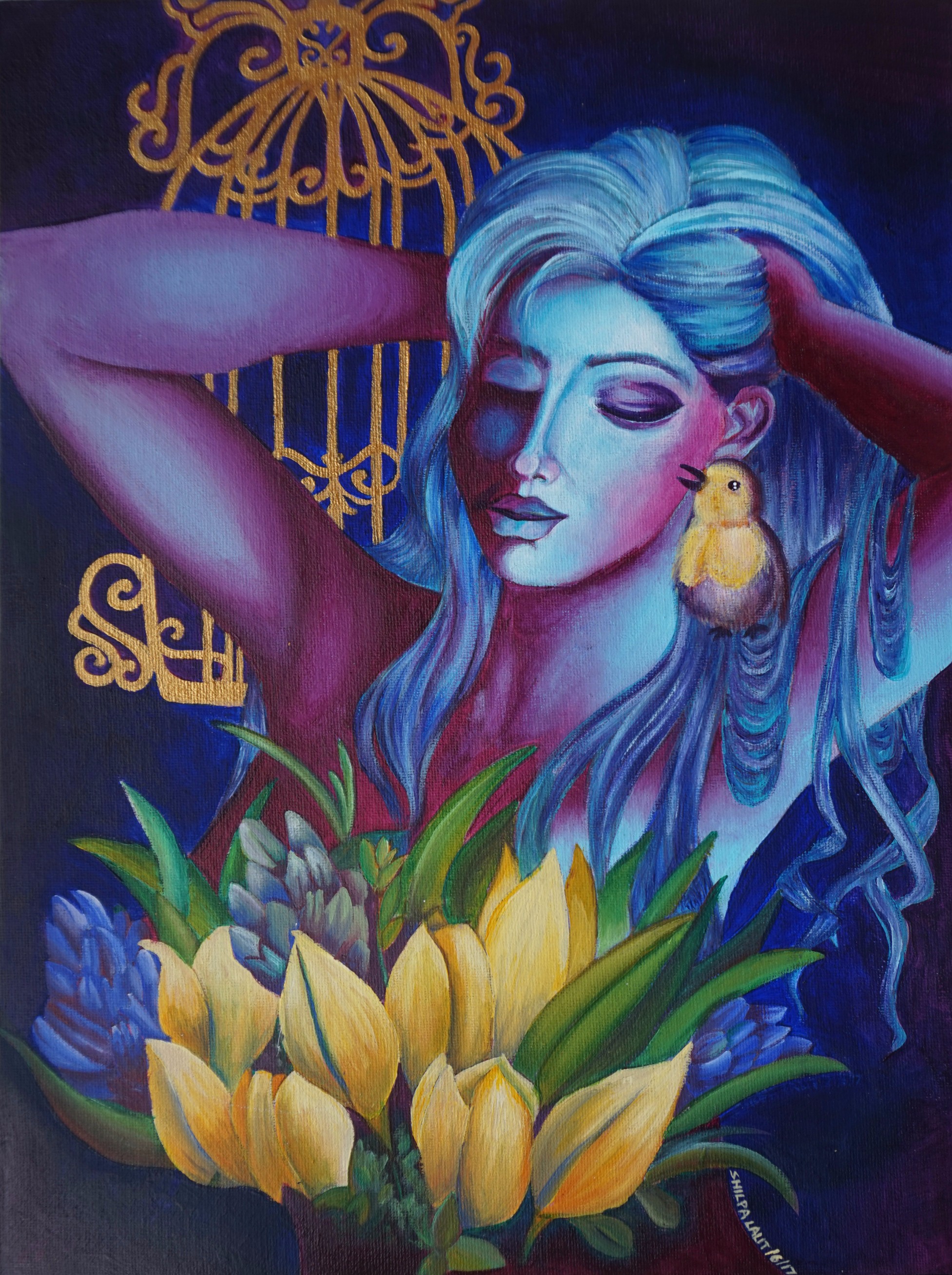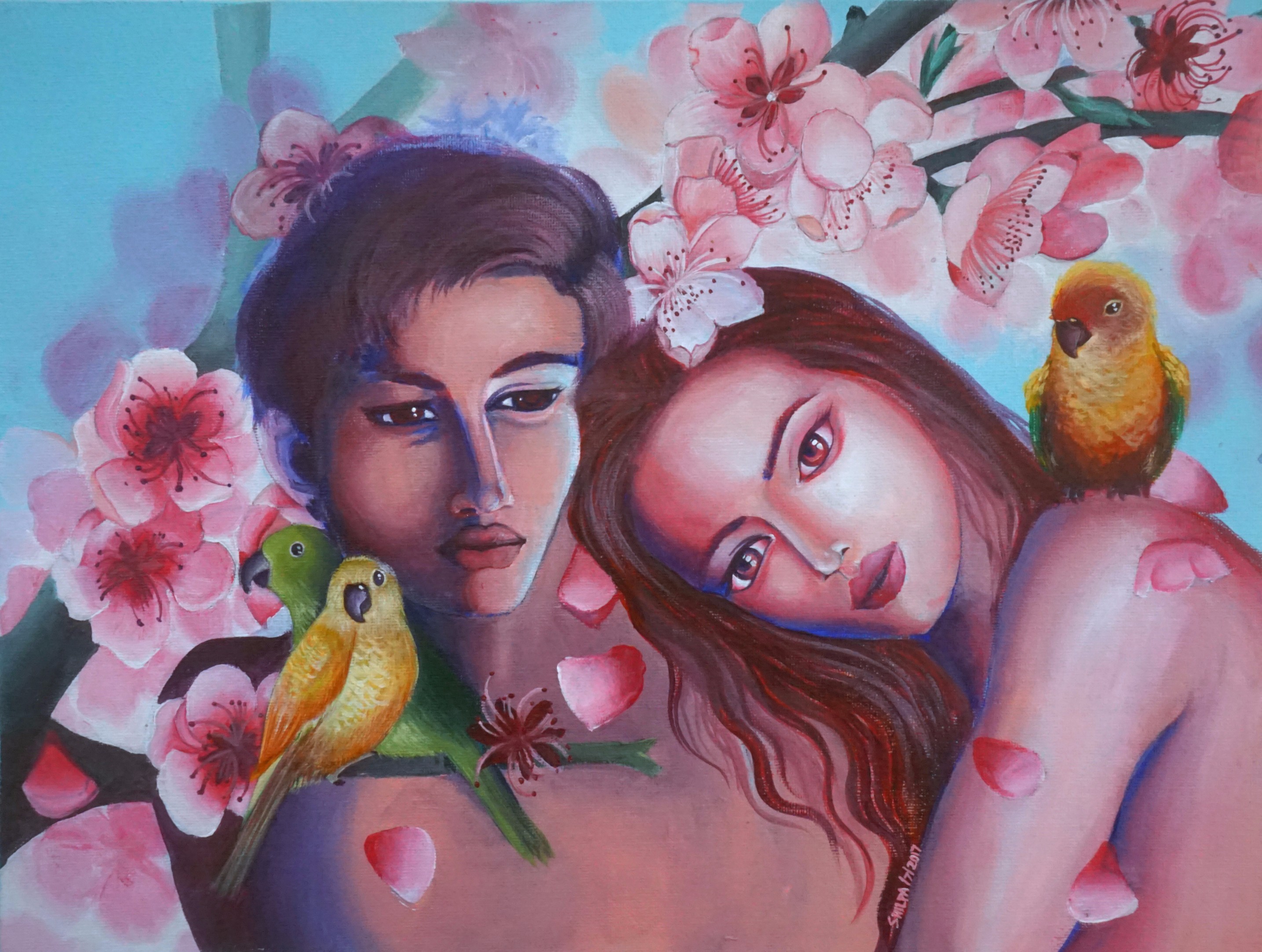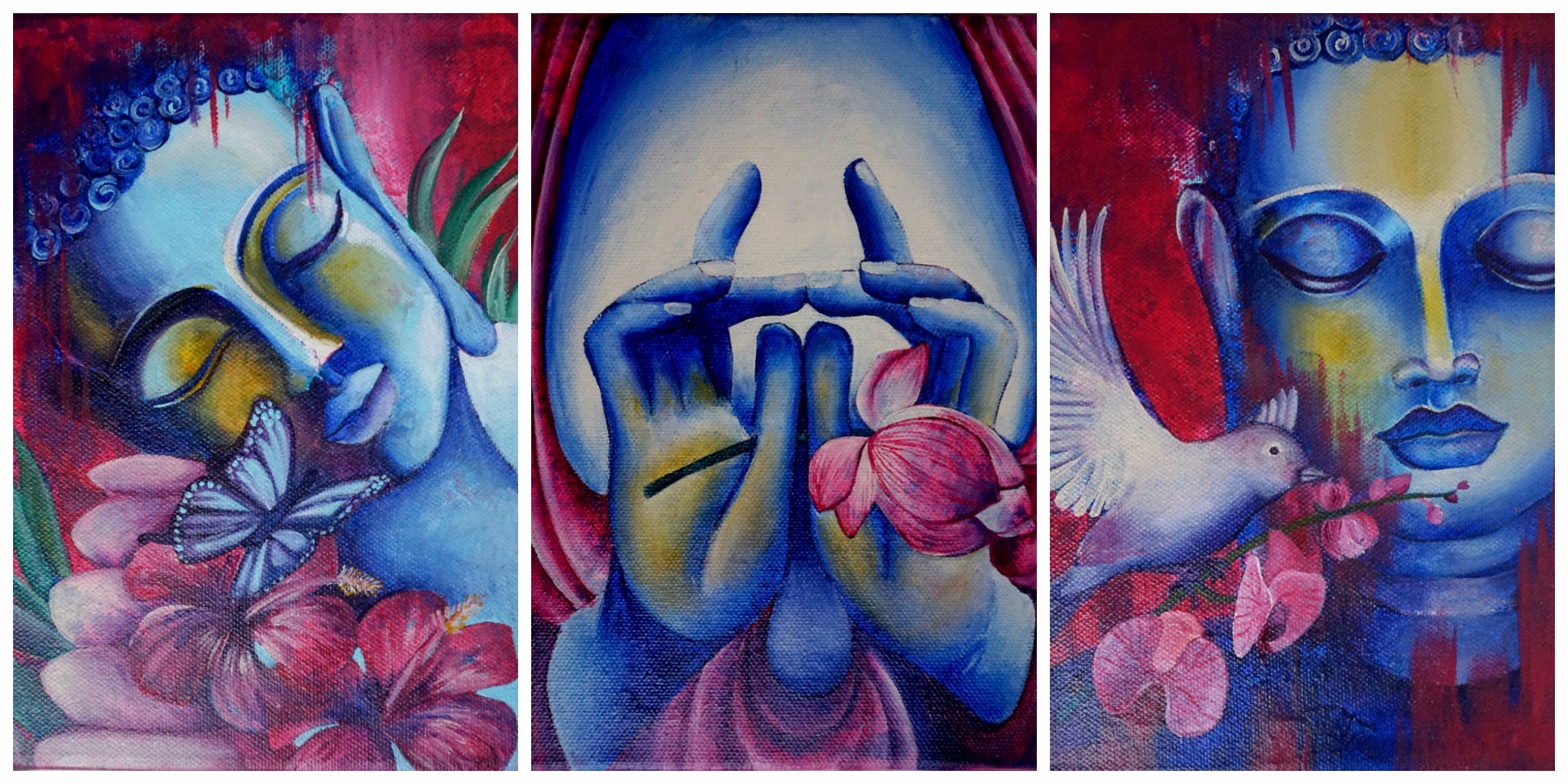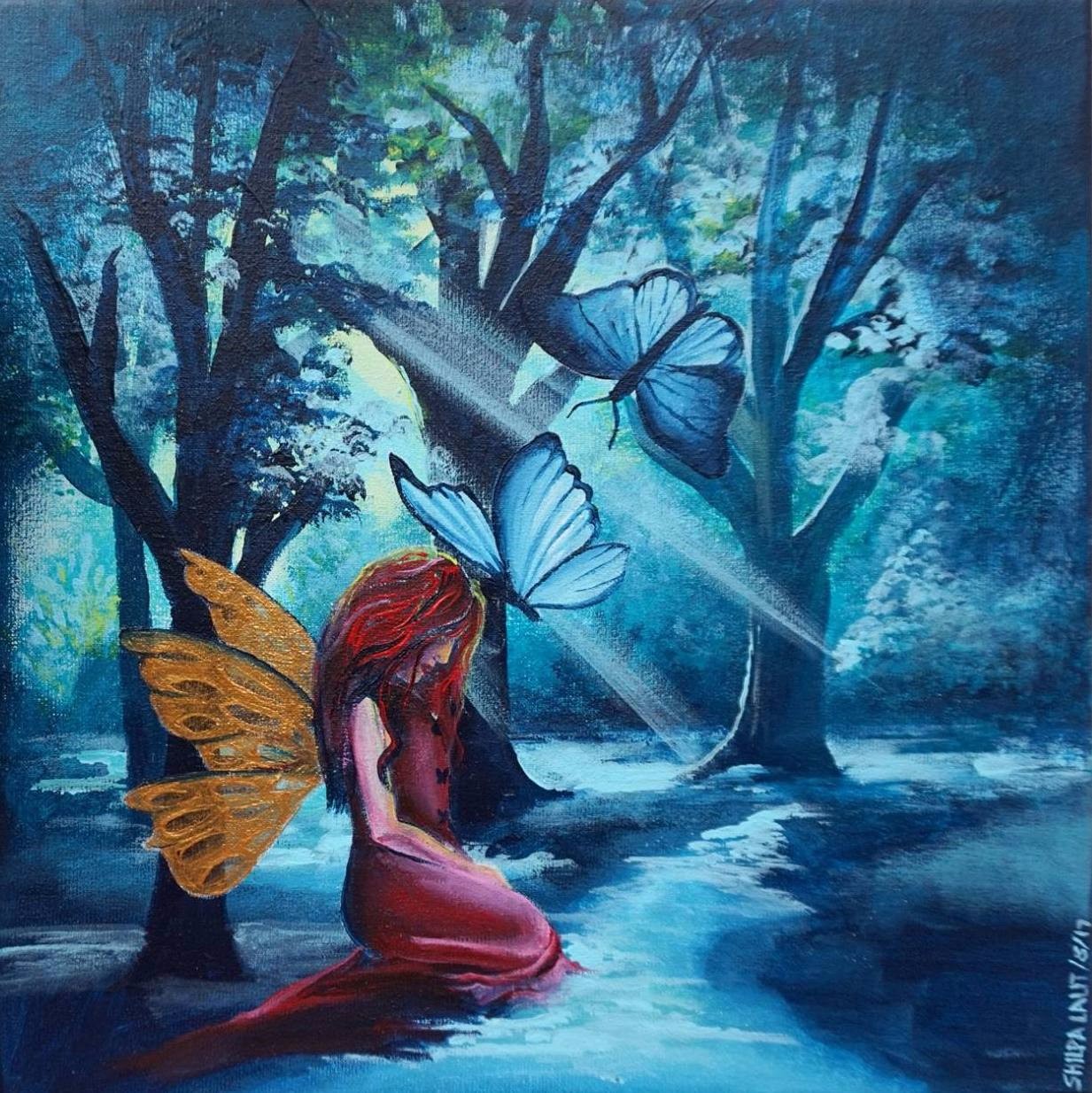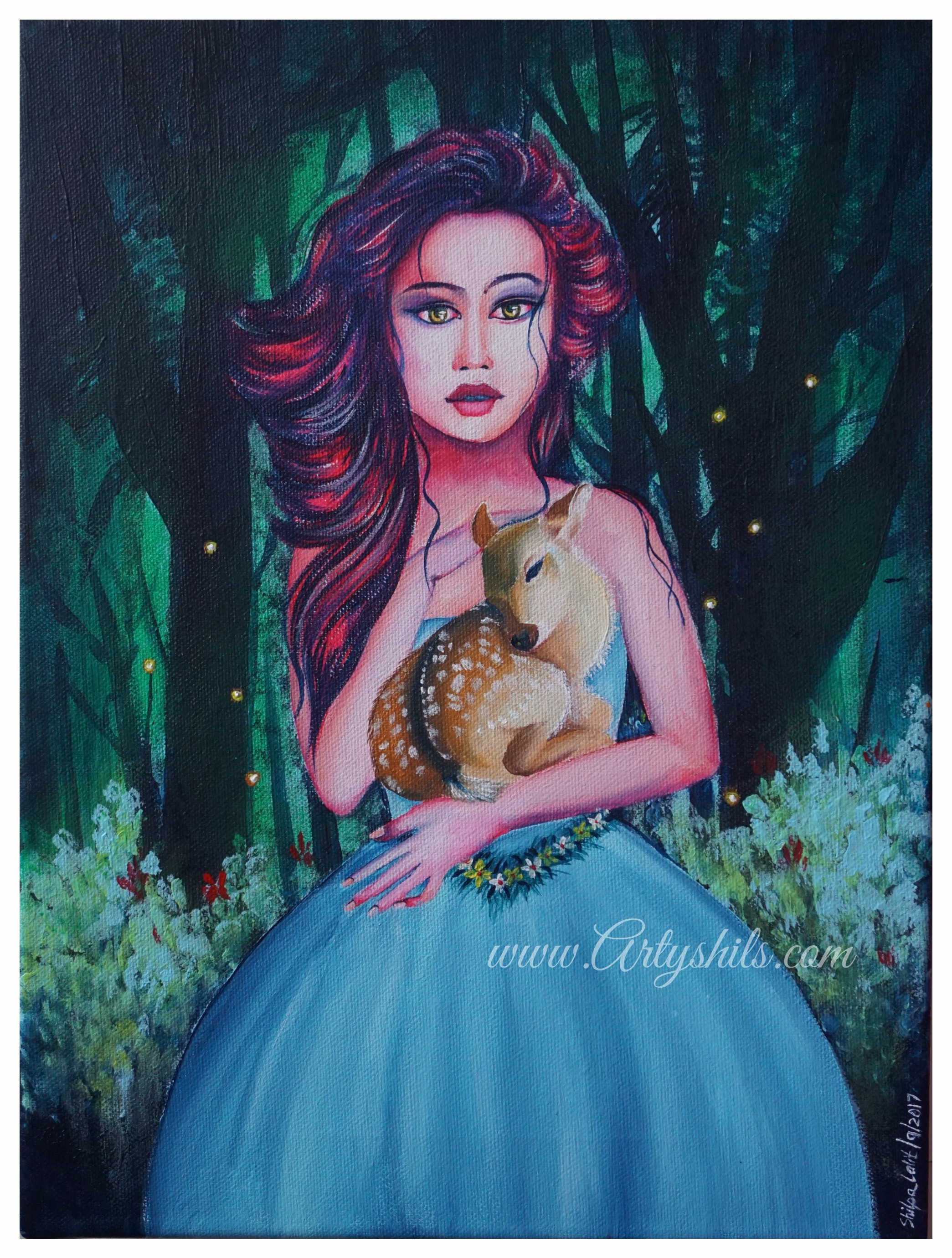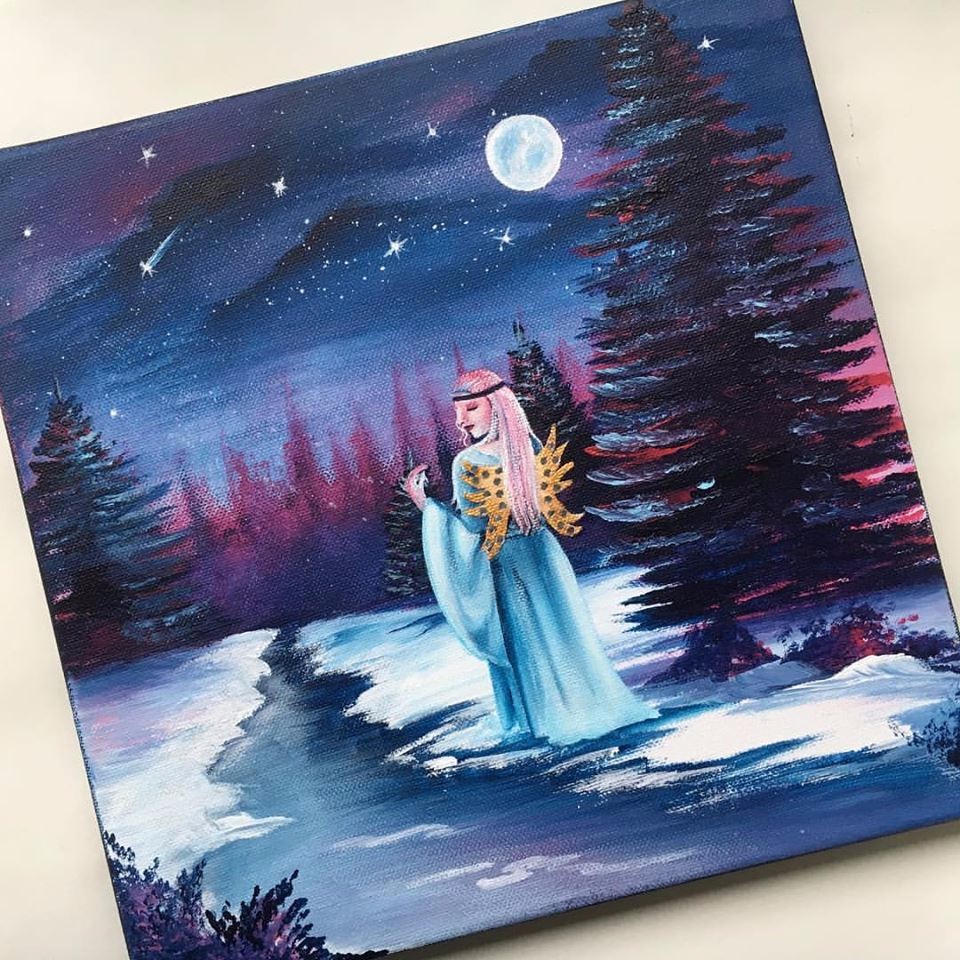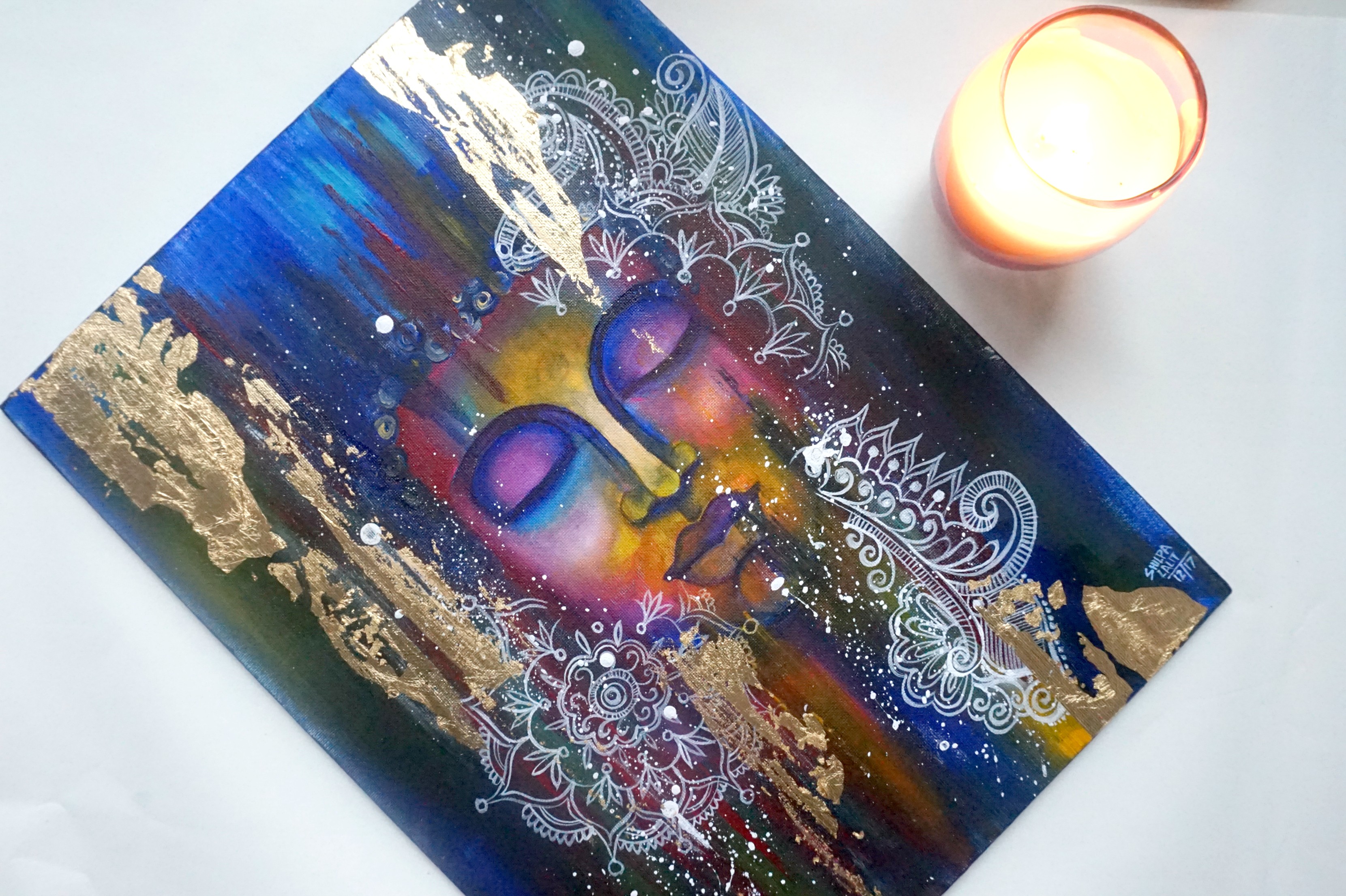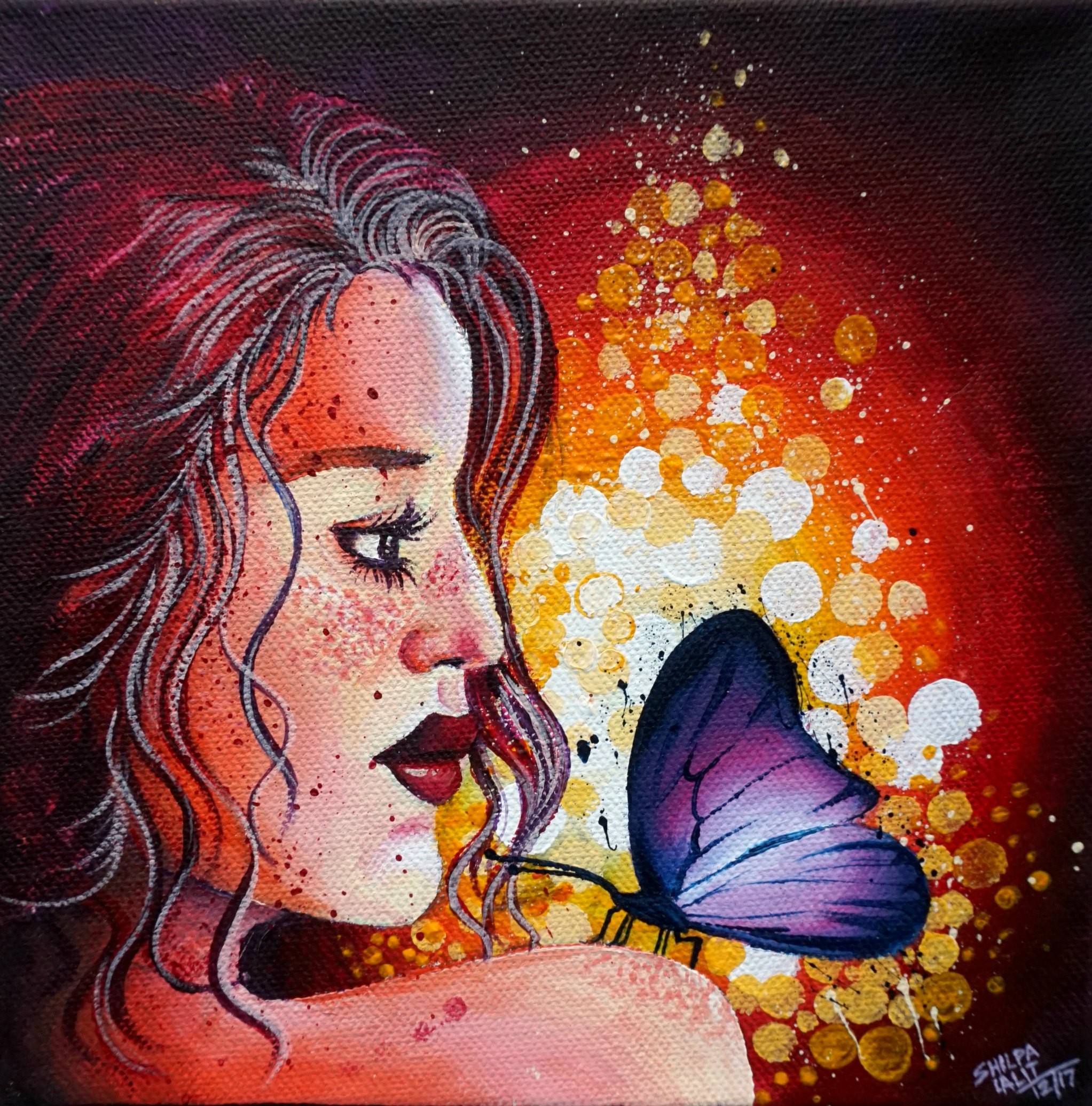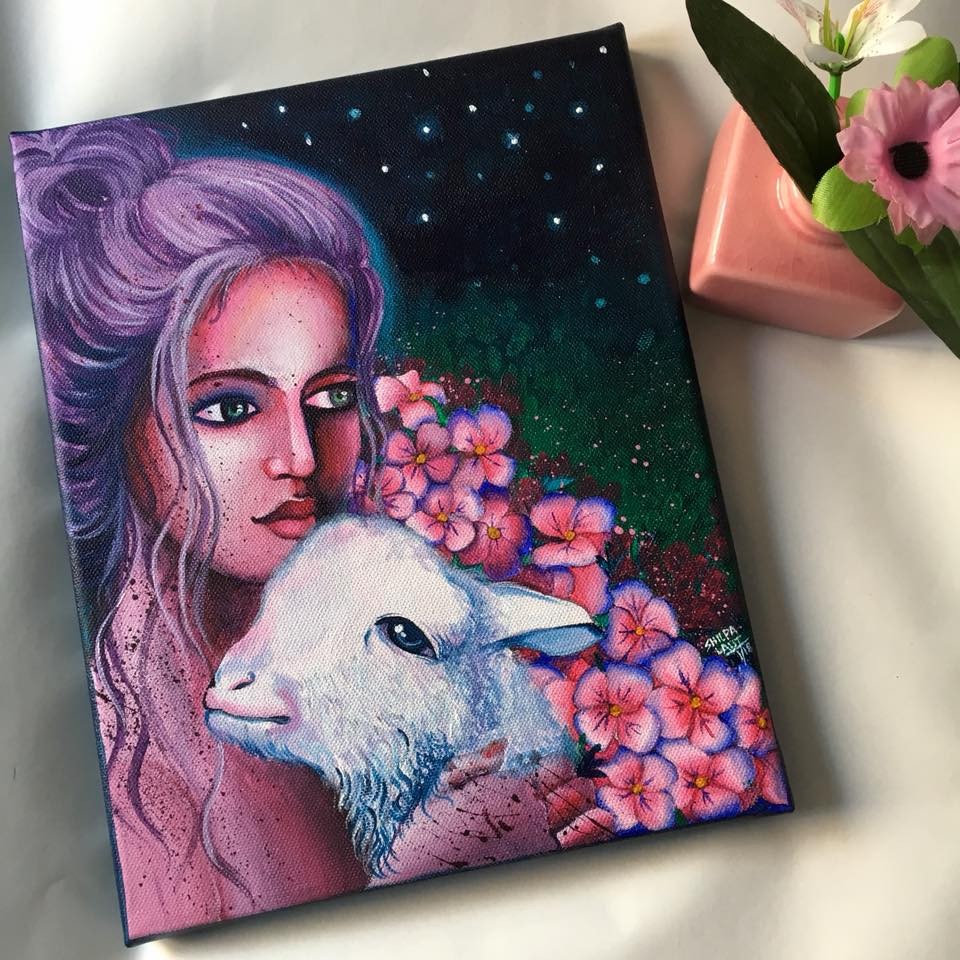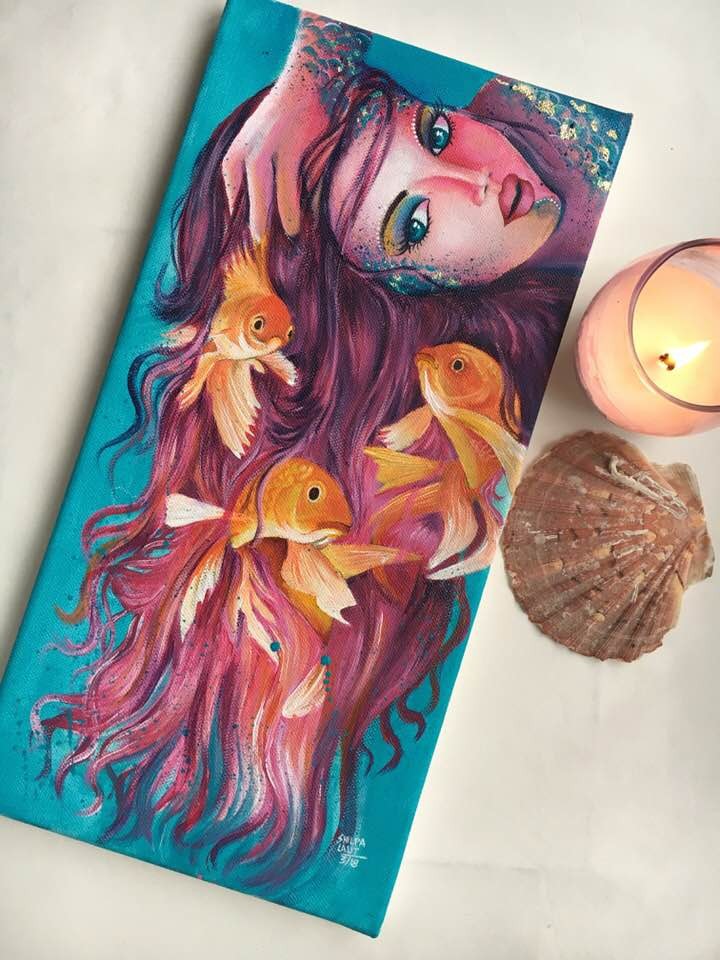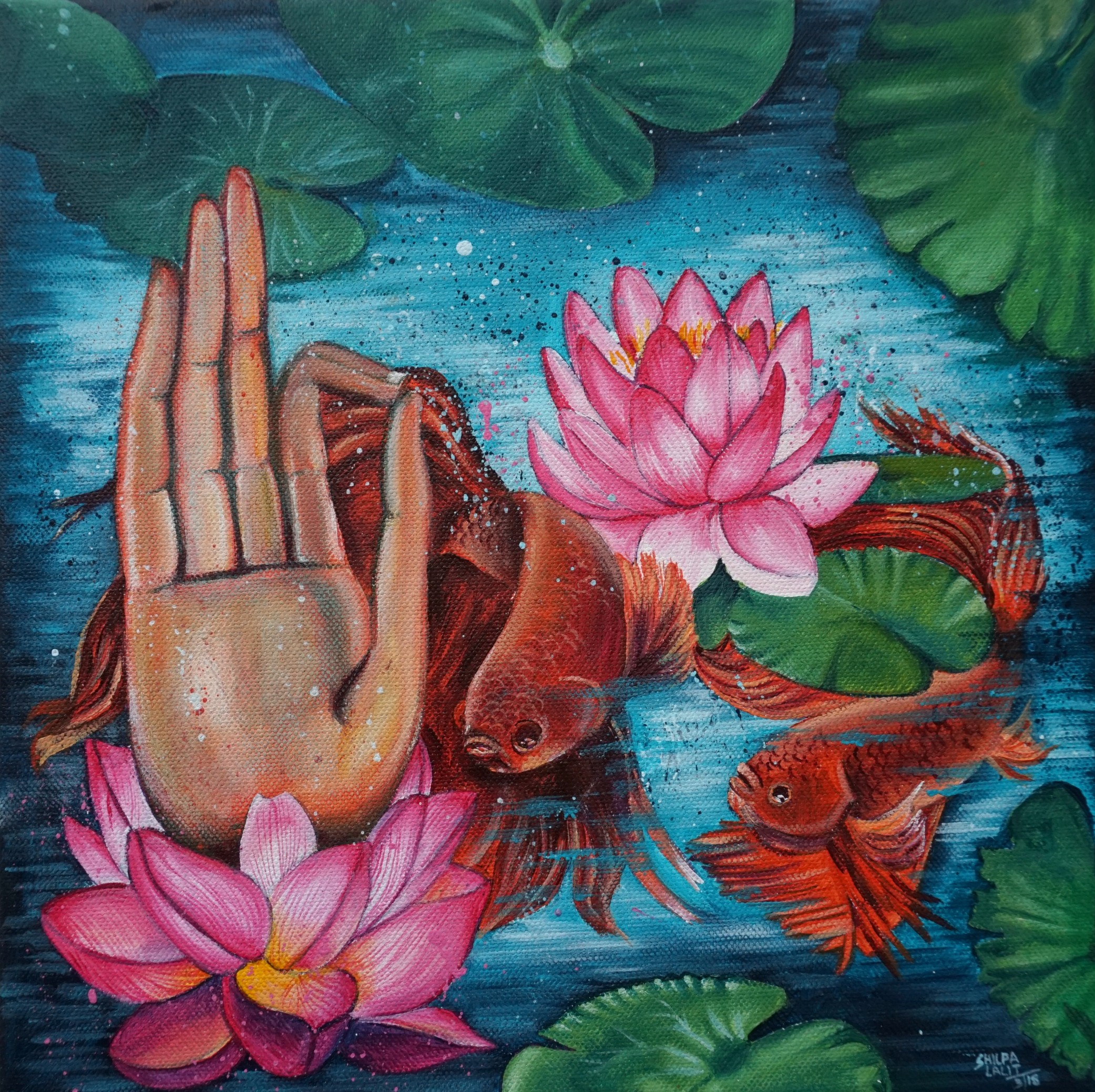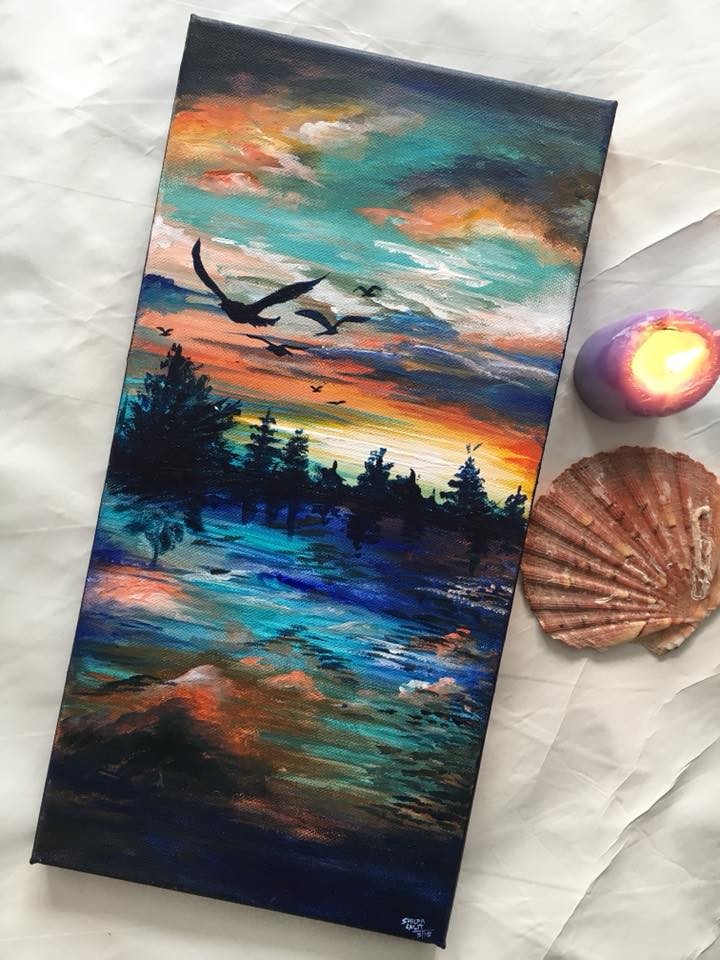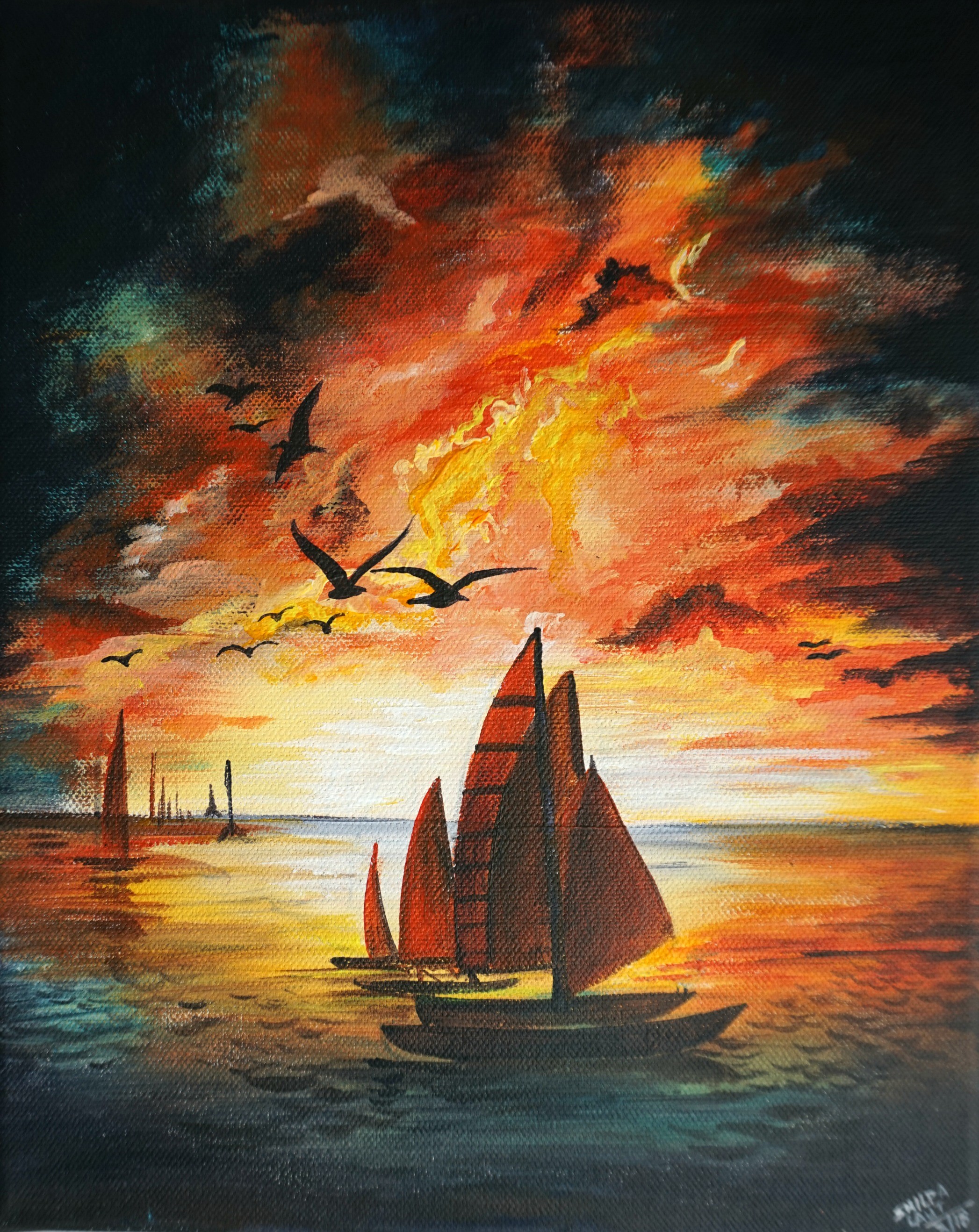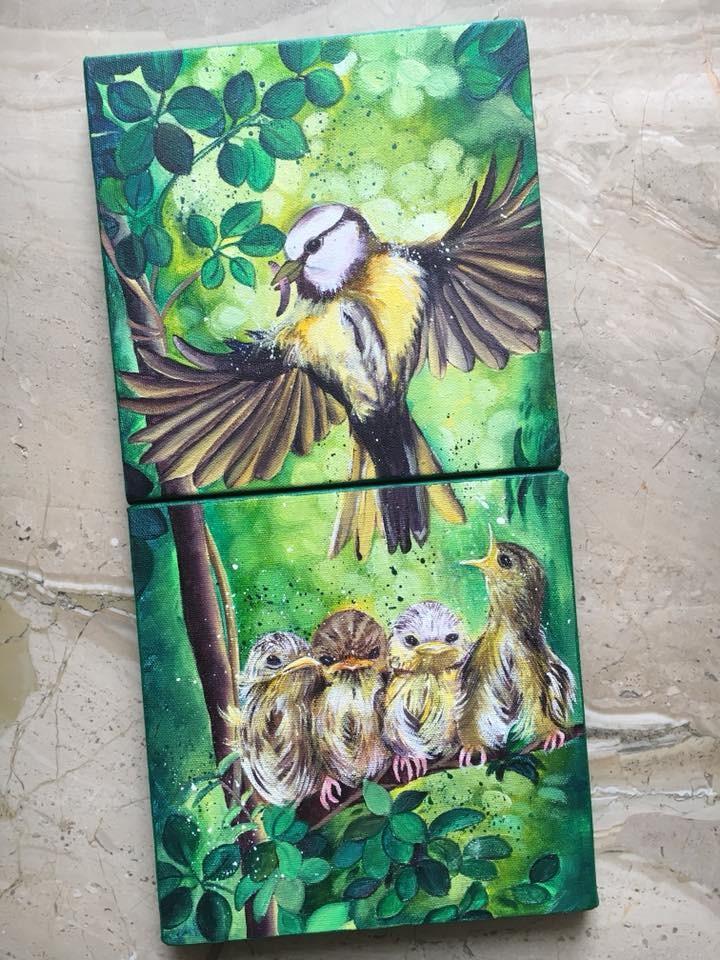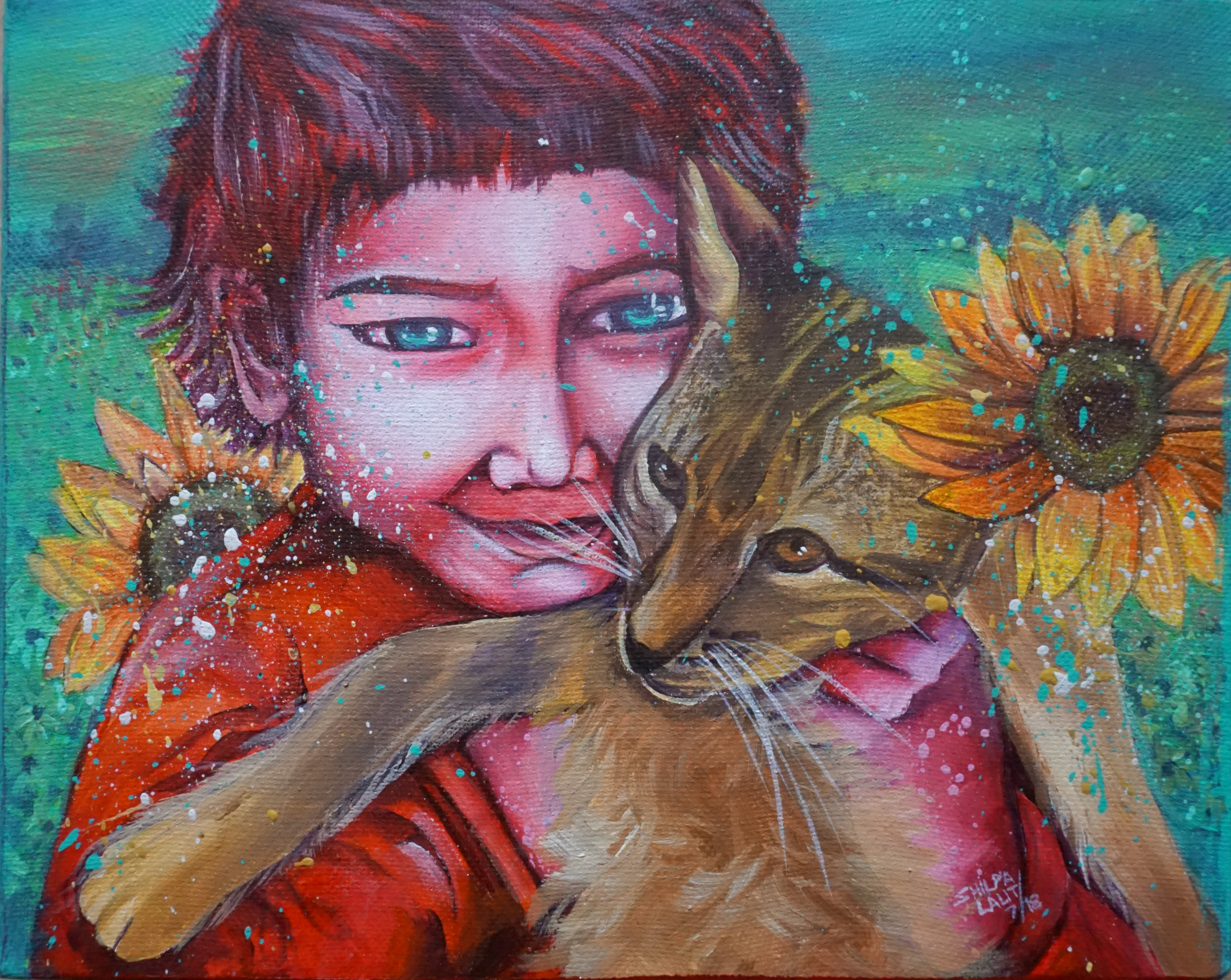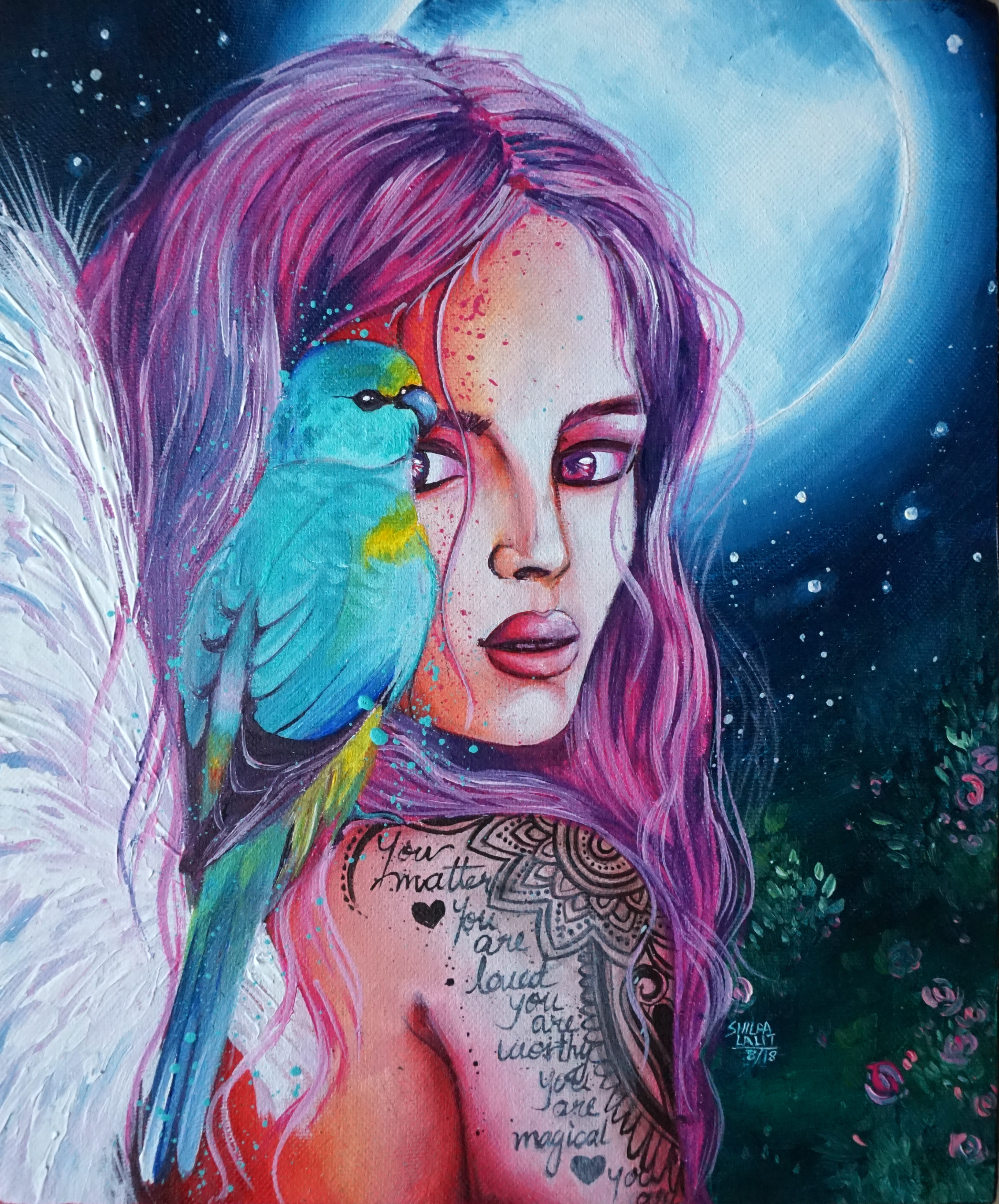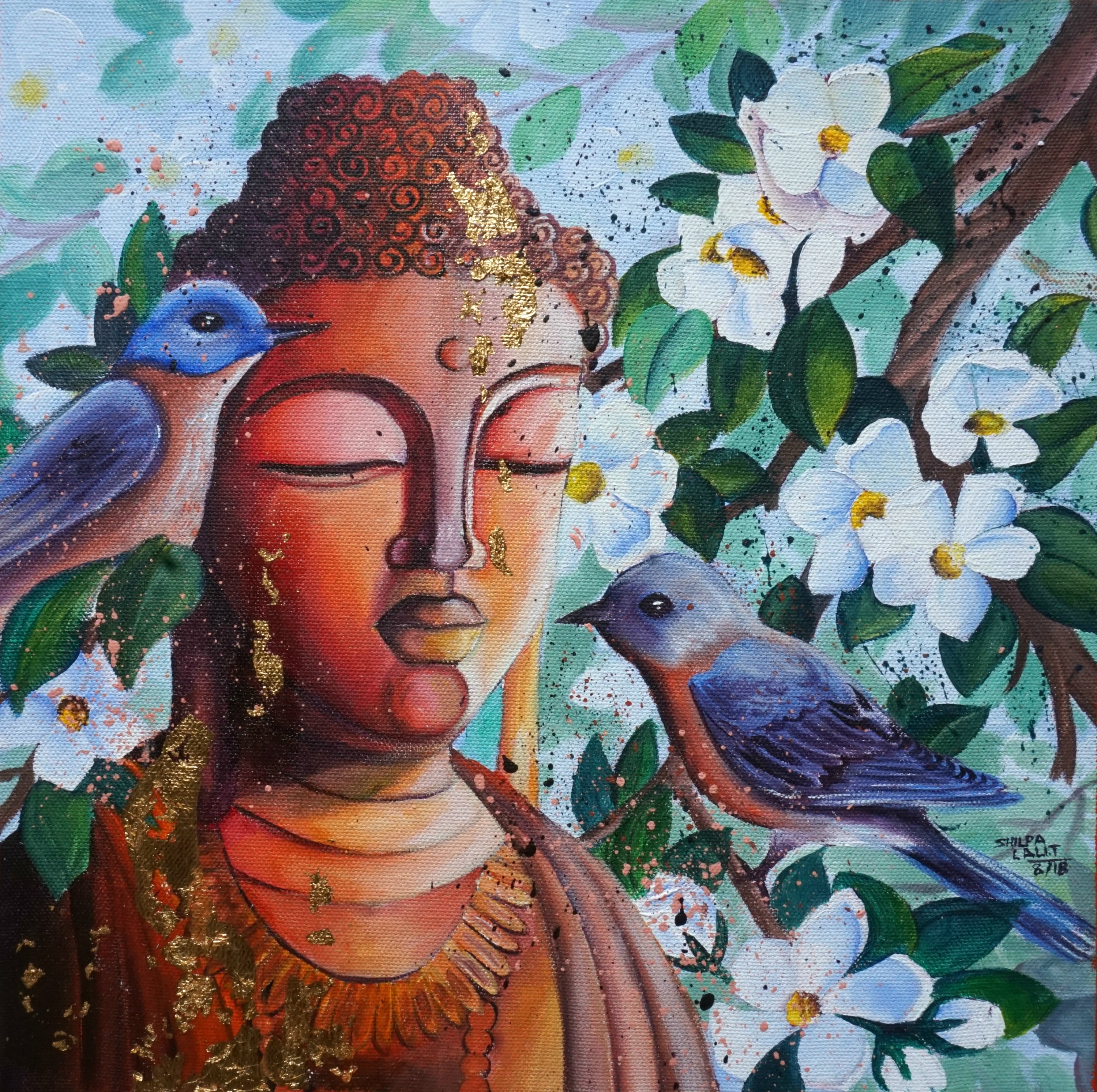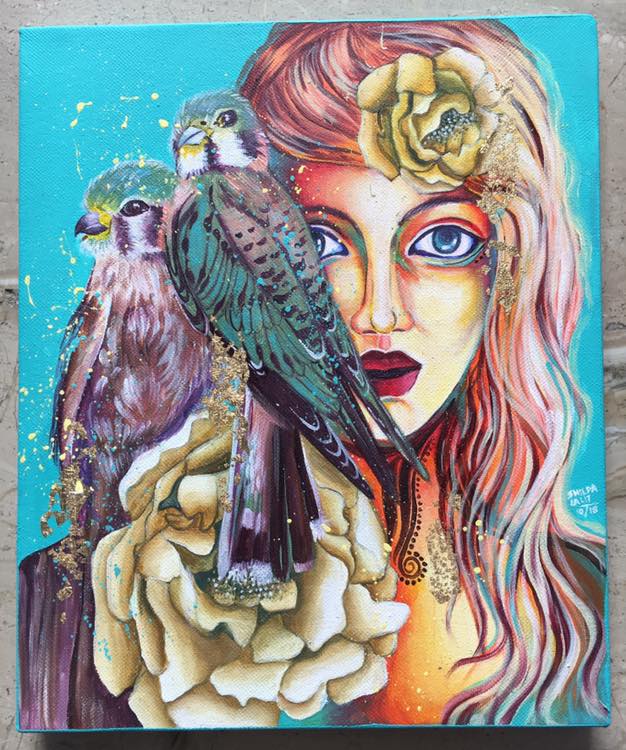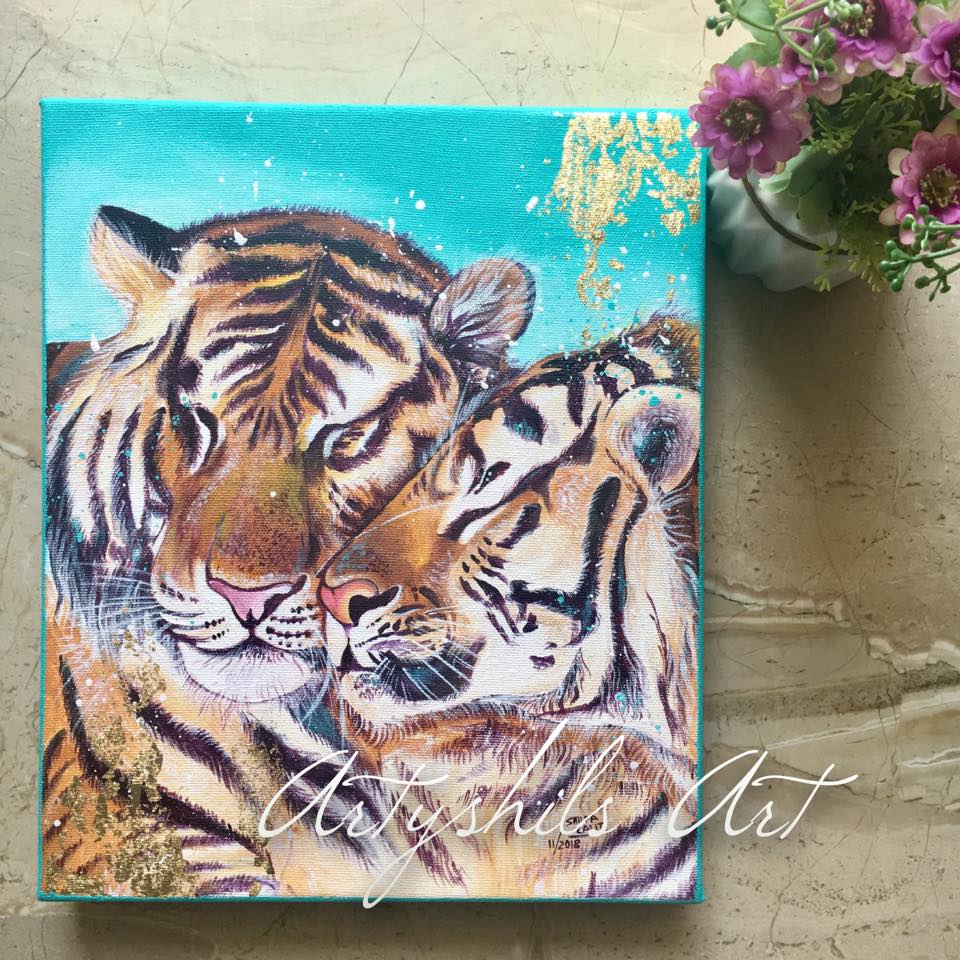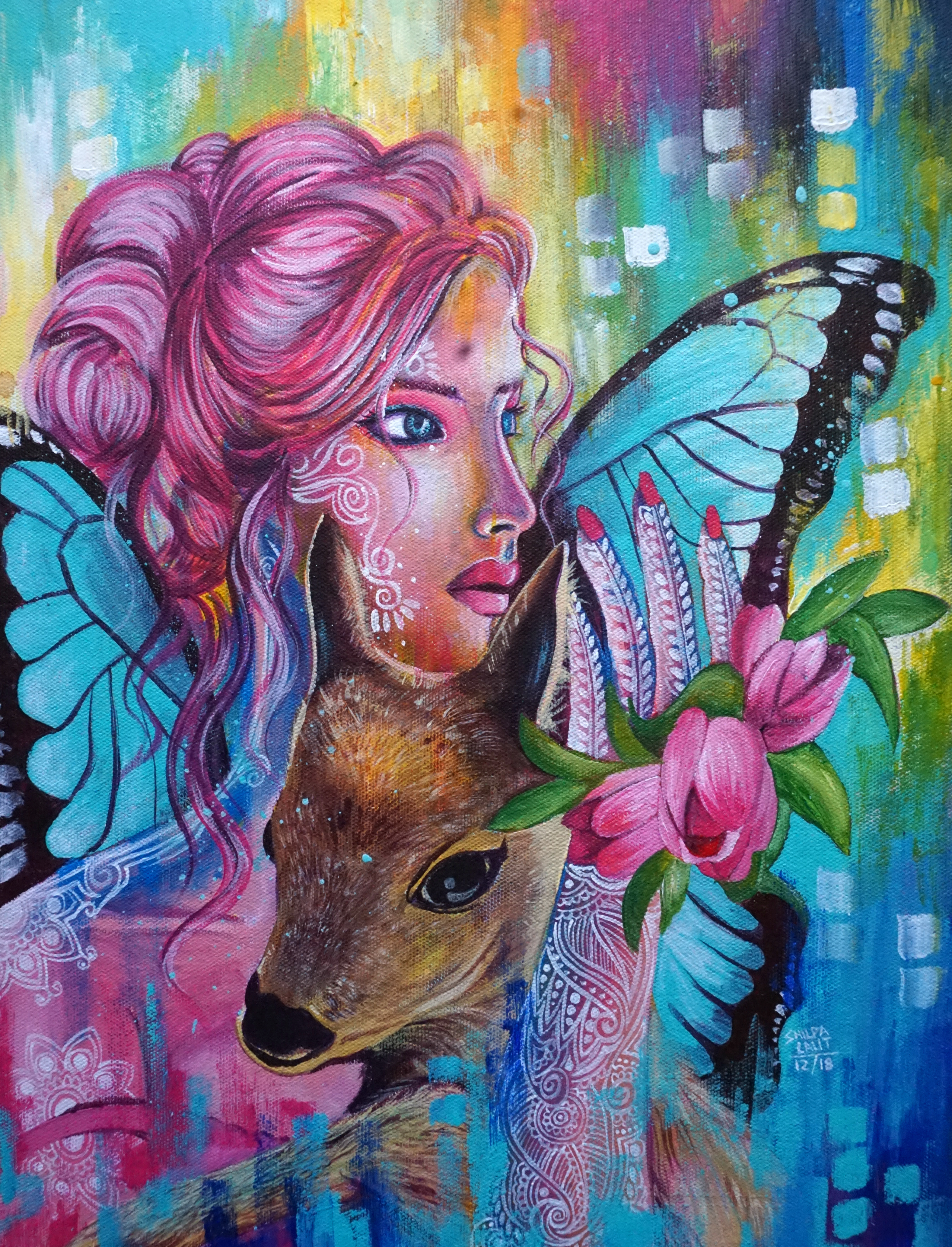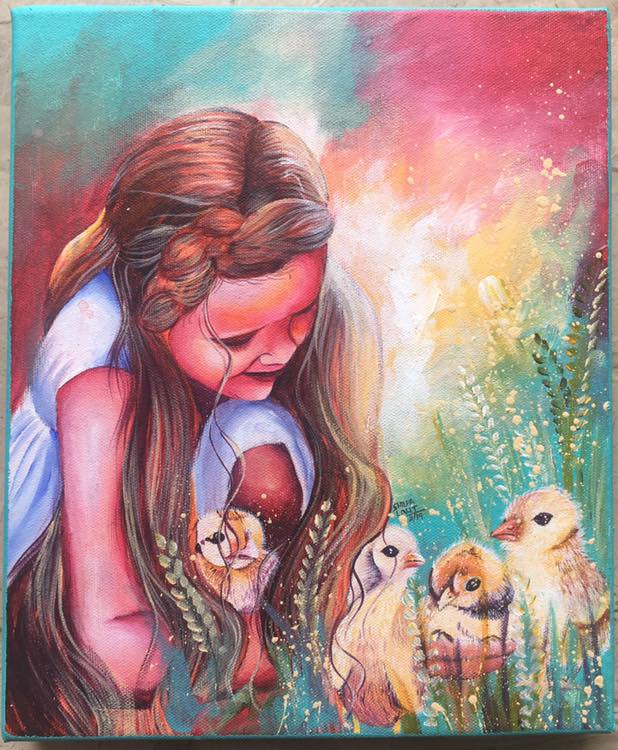 YOUR QUESTION
So what will each month look like in the workshop ?

MY ANSWER

Each month you will receive a complete class, where we will learn about :-

a) Introduction to all the materials used in the painting of that month and how to use them
b) Step by step tutorial on all the techniques used in the painting.
c) Step by step tutorial on how to draw the drawing in the painting with basics explained
d) Start to finish, step by step complete painting tutorial with narration

ALONG WITH THIS YOU WILL ALSO GET :-

e) Higher resolution JPGs + detailed closeup shots of the painting.
f) Personal support and help from me in helping you grow with your art.
g) Membership to a super private group of passionate creatives who love sharing, discussing and encouraging each other in their journeys as artists

SURPRISE BONUSES LIKE :-

i) Bonus real time videos
j) bonus challenge videos